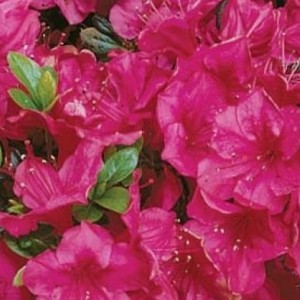 Spring is Here!
We can finally believe that Spring has arrived! Coming through such a cold, dreary winter makes us appreciate the recent warm, sunny days even more. Our Plant Geek Gathering was a huge success with over 100 guests attending classes with Jo Ellen Meyers Sharp, the Hoosier Gardener, who showed us some of the new and exciting annuals and perennials with great growing tips.  Matt Heiss from Monrovia Nursery had a display of new an exciting shrubs and trees for 2015 as well as some old favorites. Jim Dammann closed the day with a veggie class, comparing the high cost of purchasing vegetables at the grocery with growing our own produce. Lots of gardening questions were addressed along the way by all the staff present. The greenhouse tours were well received. The main production greenhouse is almost full now with this season's custom baskets, annuals, and tropical plants.
Many are asking ,"Is it okay to plant trees, shrubs, and perennials now?" Our answer is a resounding "Yes"! If you can work your soil you can plant. Our trained staff will help you get those new plantings off to a good start with planting instructions and soil amendments appropriate for your purchases.
If you have some landscape projects you'd like to tackle this year but need a little inspiration we still have room for more at our Landscape Design Worksop on April 11 starting at 9:00. Call our South store at 786-0799 to book a 55 minute, one-on-one appointment with one of our designers. Details on our Events page.
Our South store has undergone some exciting changes over the winter and we are ready for company! Widening our aisles and re-organizing merchandise is finished and we know you'll love the changes as much as we do.
As we celebrate our 33nd season we want to thank you, our loyal friends and customers, for supporting Dammann's Lawn and Garden. Come in and see us soon!
East Store Hours:
(317-894-1867) Early Spring Hours:
Monday-Saturday: 9:00am-6:00pm
Sunday: 10:00am-5:00pm
South Store Hours:
(317-786-0799) Early Spring Hours:
Monday-Saturday: 9:00am-6:00pm
Sunday: 10:00am-5:00pm
West Store Hours:
(317-381-9787) Early Spring Hours:
Monday-Saturday: 9:00am-6:00pm
Sunday: 10:00am-5:00pm