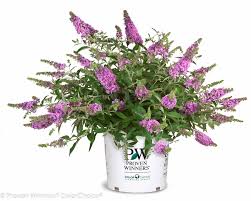 Plant Geeks – What's Up At Dammann's?
If we wish hard enough will it be Spring?  Let's dream of being outside  - working in our gardens, watering our flowers, and viewing the green grass and dense trees.  At Dammann's, we just walk through our west side greenhouses, and it is Spring!  Our west side production is going full speed ahead on our growing end of the business -  hanging baskets, planters, geraniums, Proven Winners, herbs, and much, much more!  In the nice warm atmosphere (along with great soil and good care!), the plants are moving at a fast pace.
For garden groups and plant geeks, we provide the opportunity to tour the greenhouses – to see how the Pro's Do It!  Our free Plant Geek Gathering is scheduled for March 28, 2015, at our west side location.  Jo Ellen Meyers Sharp, the Hoosier Gardener, will be with us to discuss new and exciting annuals and perennials;  Matt Heiss from Monrovia Nursery will have a display of new an exciting shrubs and trees for 2015.  Call 317-381-9787 for information and registration.
*We Sell Straw Bales, Propane, & Ice Melter –  All Winter 7 Day a Week*
East Store Hours:
(317-894-1867) Early Spring Hours:
Monday-Saturday: 9:00am-6:00pm
Sunday: 10:00am-5:00pm
South Store Hours:
(317-786-0799) Early Spring Hours:
Monday-Saturday: 9:00am-6:00pm
Sunday: 10:00am-5:00pm
West Store Hours:
(317-381-9787) Early Spring Hours:
Monday-Saturday: 9:00am-6:00pm
Sunday: 10:00am-5:00pm