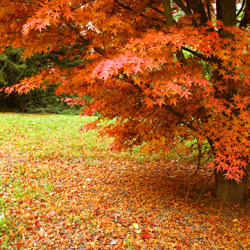 HUGE FALL SALE IS NOW ON!  TREES AND SHRUBS, ROSES, ORNAMENTAL GRASSES,  HOSTAS,  AND PERENNIALS -
WHILE QUANTITIES LAST THROUGH 11/2/14 -
 All Container Grown Shrubs 25% off (#1, #2, #3, #5, #7, #10):  Flowering, Evergreen, and Semi-Evergreen.
All container Grown Trees 25% off (#5, #7, #10, #15, #20):  Flowering and Shade.
Field Grown Emerald Green Arborvitae 25% off (4-5',5-6',6-7',7-8').
Ornamental Grasses – 25% off.
Perennials – 50% off –includes roses, hosta, daylily, and butterfly bushes.
Come in and talk with our staff.  They will be very happy to guide you with your selection of plant material that will best serve your unique landscaping needs.  With great appreciation, we thank you for your patronage!
Helen Dammann
East Store Hours:
East (894-1867) Hours:
Monday-Saturday: 9:00am-6:00pm
Sunday: 10:00am-5:00pm
Closed Thanksgiving Day, Christmas, and New Year's Day

South Store Hours:

South's (786-0799) Hours:
Monday-Saturday: 9:00am-6:00pm
Sunday: 10:00am-5:00pm
Closed Thanksgiving Day, Christmas, and New Year's Day


West Store Hours:
West's (381-9787) Hours:
Monday-Saturday: 9:00am-6:00pm
Sunday: 10:00am-5:00pm
Closed Thanksgiving Day, Christmas, and New Year's Day