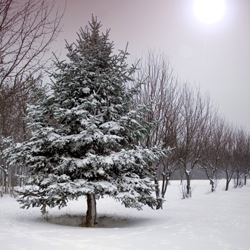 It's Time to Winterize!
The Indiana winter weather is slowly approaching, and it's time to get to the outdoor chores of winterizing – cleanup of dead plant material and fallen leaves, mulching, fertilizing, digging and storing of summer bulbs.
I'm in the process of removing dead plant material from my containers,  cutting back  perennials, and mulching (can't be stressed enough!).  Jim's ahead of me with his chores.  He has already tilled the garden and applied winter rye.  However, he still needs to fertilize our lawn.  Hope your winterizing is going smoothly.  Protect your landscaping investments!
Helen Dammann
East Store Hours:
East (894-1867) Hours:
Monday-Saturday: 9:00am-5:00pm
Sunday: 10:00am-5:00pm
Closed Thanksgiving Day, Christmas, and New Year's Day

South Store Hours:
South's (786-0799) Hours:
Monday-Saturday: 9:00am-6:00pm
Sunday: 10:00am-5:00pm
Closed Thanksgiving Day, Christmas, and New Year's Day


West Store Hours:
West's (381-9787) Hours:
Monday-Saturday: 9:00am-5:00pm
Sunday: 10:00am-5:00pm
Closed Thanksgiving Day, Christmas, and New Year's Day